National Marathon Championships 2019
A small but select group of Club paddlers competed at the National Marathon Championships at Norwich Canoe Club over the weekend.
In the U10 JLK1 Daisie was first.
U14 JLK1 Mollie was first and Beatrix was 20th.
U18 JMK1 Dan came 13th.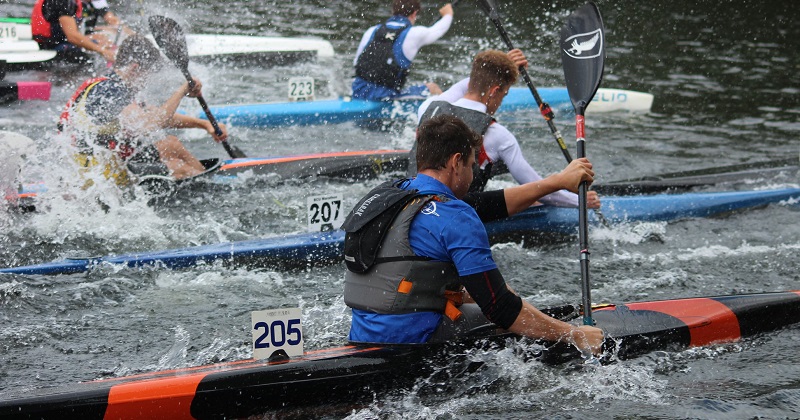 U18 JLK1 Flossie was 3rd.
O34 VMK1 Steve came 6th.
O44 VMK1 Mark was 10th.
This was all on Saturday in high winds, which calmed down a little bit for Sunday's K2 races.
U10 mini K2 Daisie and Eloise (from Southampton) came 1st with Theo and Caolin (from Ireland) 3rd.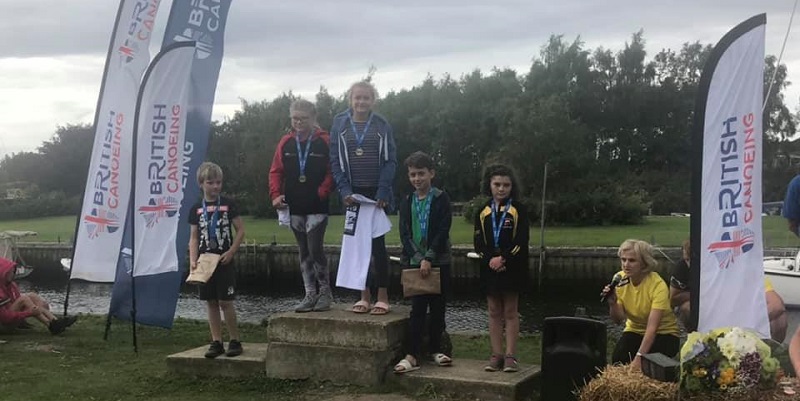 U14 JLK2 Mollie and Matilda (from Nottingham) were 1st.
U18 JLK2 Flossie and Rebecca (from Reading) were 3rd.
O34 VMK2 Steve and Mark were 4th.
The mixed K2 had a huge field – over 80 boats on the water with a massed start (which is worth looking for on Facebook to appreciate the carnage that ensued). Mollie and James (from Bradford on Avon) were 23rd, Daisie and James (from Reading) were 40th, Beatrix and Dan were 43rd, Juliet and Pete were 63rd, Flossie and Steve were 64th and Mark and Jenny were 75th.
Congratulations to all the paddlers who took part and represented the Club, and to those who brought home medals!
Provisional results can be found here