Canal Clean Up
The Club arranged a Canal Clean Up on Sunday morning, in conjunction with a National clean up by Surfers against Sewage. We were also joined by the Clean Up Devizes Squad, and the Canal and Rivers Trust agreed to pick up the rubbish that was collected.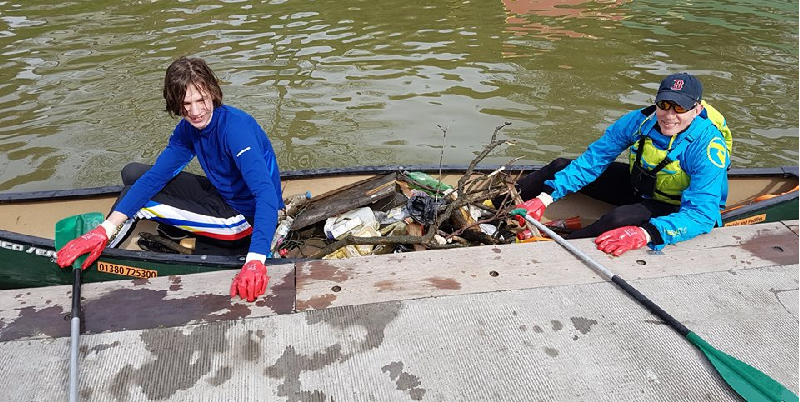 We had plenty of paddlers in canoes (and a racing kayak) and a squad on the canal bank all the way from the Club to the lock one way and to Coate Bridge the other.
We ended up with 12 sacks of rubbish, the majority of which was plastic and general waste. We also had 2 shopping trolleys, a motorbike wheel, a car tyre, a pineapple and a bunch of flowers!
The data we recorded shows 100 brand names that will be passed on to Surfers Against Sewage to be included in their tally. The most common was Coca-Cola, closely followed by Lucozade, Morrisons, Red Bull and Strongbow.
Thank you to everyone who organised the event and those who came along and helped make it such a success.